Casa Galpy is a fully equipped holiday rental. With four bedrooms and three bathrooms, a private pool and a gym it totally suits your holiday needs.
The villa is located in Noord. Closely situated to various supermarkets and restaurants. Situated in a quiet and cozy neighborhood. The airport is on a fifteen minutes drive. And Eagle Beach is less then 10 minutes away.
---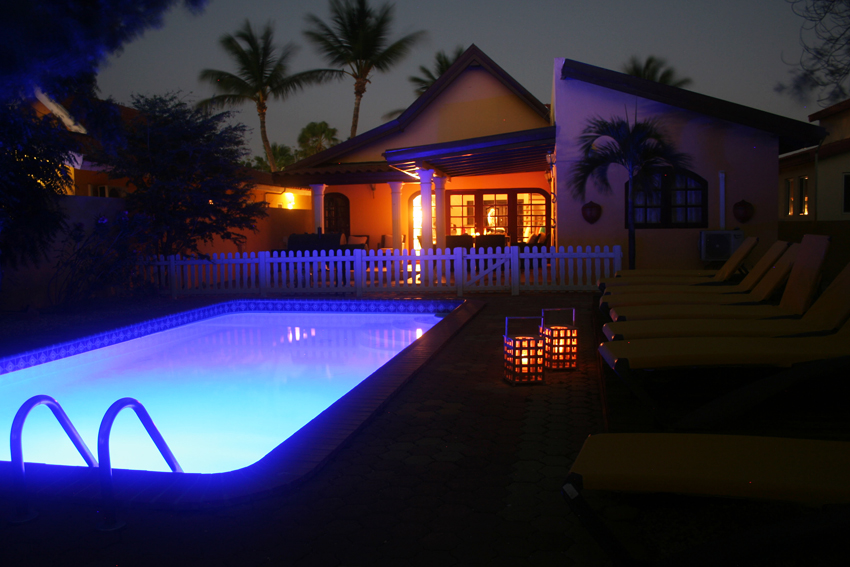 ---
Time to relax and enjoy the quality time with your beloved ones at the villa with smart tv, free WiFi, hot water, full air conditioning. Drink a cocktail on the rocks laying on a stretcher in the back yard. Or enjoy a refreshing beer or a glass of wine while hanging out at the lounge set or sitting at the outside dinner table. Prepare a delicious dinner on the grill and smoker (gas and charcoal) by using the benefits of the kitchen with dishes, utensils and appliances. No need to worry about washing the dishes afterwards… the dishwasher takes care of it!
You can also spend your time at one of the many white beaches in Aruba. Eagle Beach** is less than ten (car) minutes away. Take a deep dive in the Caribbean Sea at Baby Beach, watch the sea life swimming around the coral using your snorkel and flippers. And what about playing a round of golf? Golf Course The Links at Divi and the famous Golf Course Tierra del Sol are close by. With her beautiful views Tierra del Sol is a must play for every golfer.
** Eagle Beach is listed in the top 10 of the most beautiful beaches worldwide (according to TripAdvisor).
---
Live life to the fullest in Aruba with Casa Galpy as your steady base.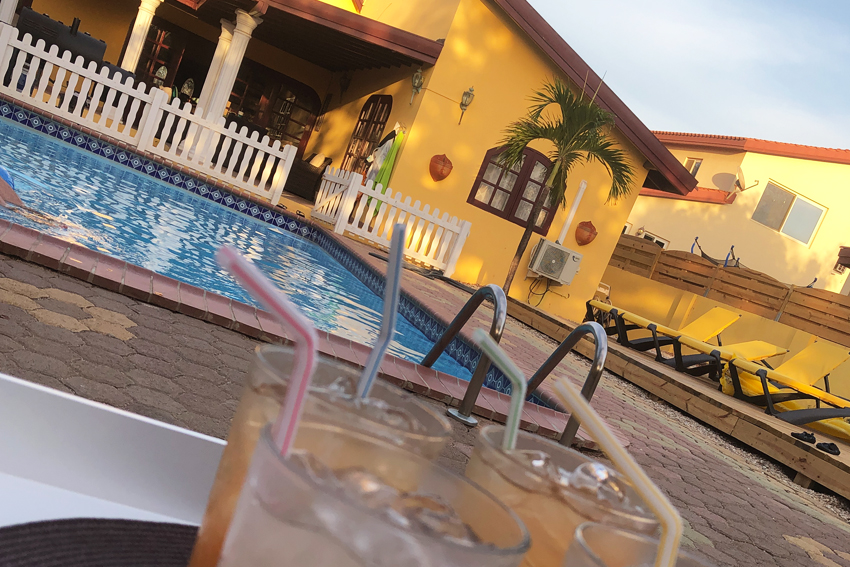 ---
Casa Galpy is on social media!
Casa Galpy is on social media. We inform you with the latest news & pictures of the house and Aruba. So please feel free to follow us on instagram, facebook and twitter.