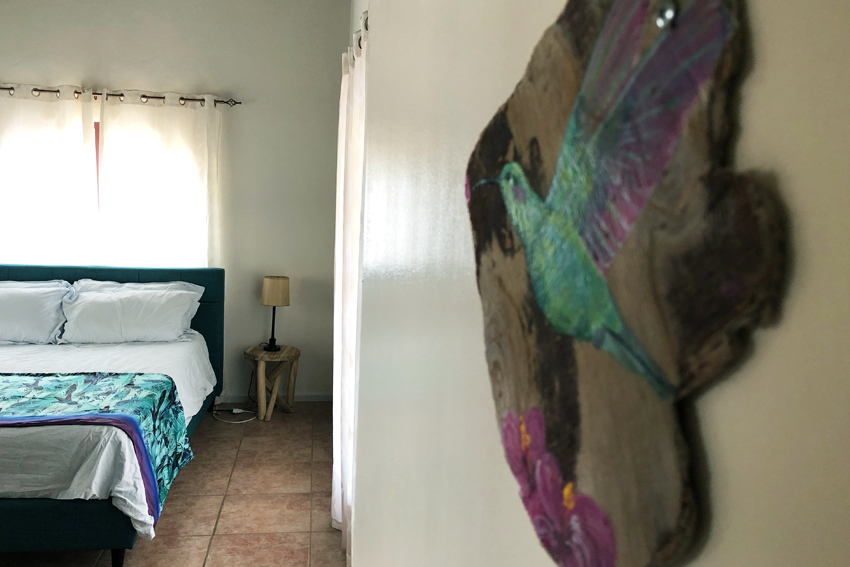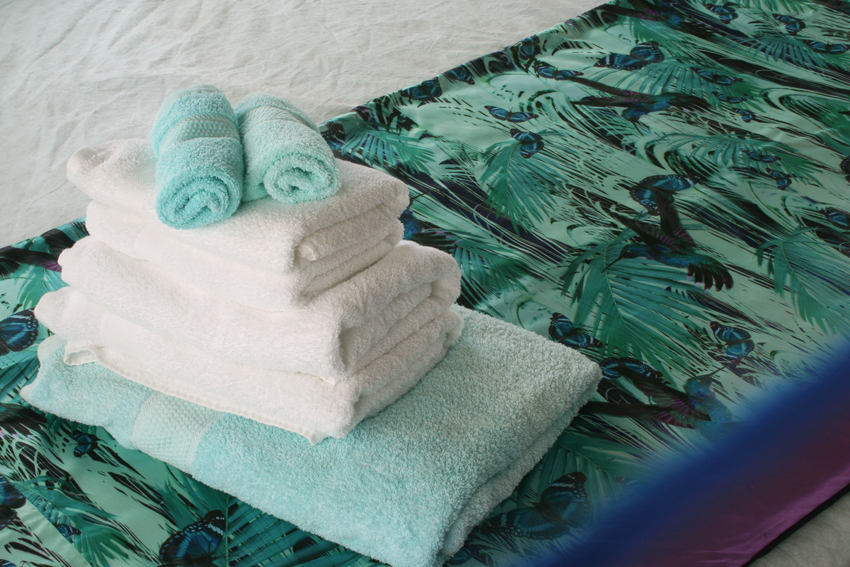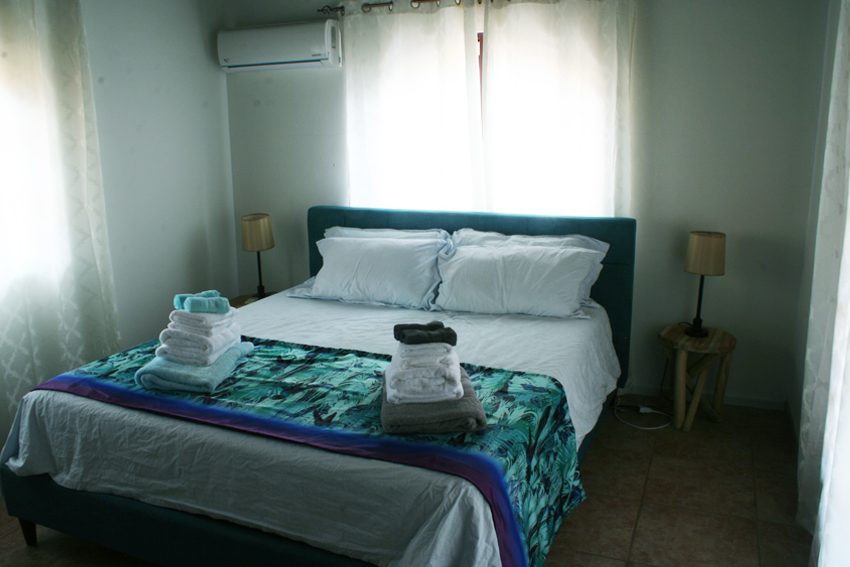 This master bedroom is a spacious bedroom with an en-suite bathroom. The bedroom has a Californian king size bed, is equipped with air conditioning and has a build-in closet. In the en-suite bathroom you will find a bath with shower, a toilet and a spacious lavatory.
As an extra this bedroom has large doors that opens to the back porch. So feel free to walk out of the master bedroom right into the garden.
The theme of this room is the hummingbird. This bird drinks the nectar in the flowers. While drinking it keeps on flying and is actually kind of floating in front of the flower. It is the only bird that also can fly backwards. Aruba has three sorts of hummingbirds on the island: the white-necked jacobin, the ruby-topaz hummingbird and the blue tailed emerald. The blue tailed emerald is the most common one on the island, If you are lucky, you can see them in our garden!