Finally! You are going to Aruba! For a short break instead of a long holiday, but never mind. Lots of people never get to the One Happy Island. And after your stay, you will know what they will be missing! The biggest question is… how are you going to spend these few days? Just relaxing and a bit of sunbathing? Or are you more the adventurous type?
To help you with this big struggle Casa Galpy composed a program for your short break. We assumed it is a four day visit. Including arrival and departure day. It is a combination of all kind of activities: relaxing, sunbathing, adventure, shopping. Read and enjoy!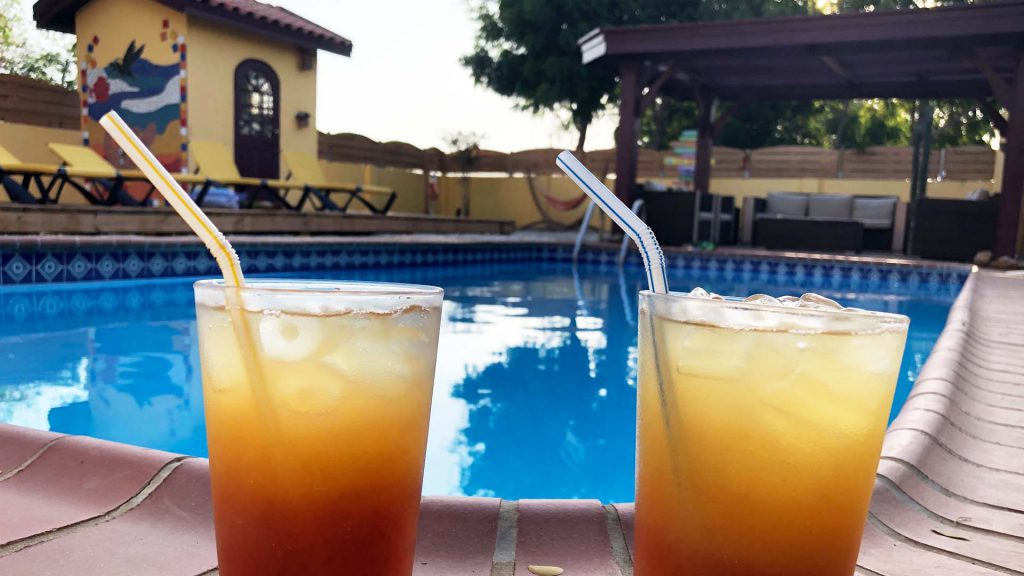 Day one – arrival day:
Arrival at Casa Galpy and check in.
Go to Super Do-It Center or Superfood or one of the other larger supermarkets on the island for groceries. Do not forget to use your loyalty cards you find on the key ring. They give you a discount on selected items! If you don't feel like doing groceries and want the full holiday treatment… ask our concierge before your arrival to do them and you will find your order stowed away in the kitchen and scullery. Did someone mentioned vacation?
Go back to Casa Galpy and relax at the pool to adjust to the sunny and warm climate after your flight. Do not forget to put on your sunscreen! The sun is very bright and sharp and your skin will burn fast.
Dinner time. What do you prefer? Dinner at the beach (i.e. Passion on the Beach, Flying Fishbone) to watch the sunset during your pre-dinner drink (tip: take your camera with you; warning: romantic moment on it's way). Remember to make a reservation for these restaurants, but check the time of the sunset first. Watching sunset during dinner is so popular that there could be a short of tables during this time slot.
If the house isn't ready yet, because of an early arrival, you can leave your luggage with our property managers office. They will keep an eye on it, while you are relaxing on the beach. Try to put your swimming suits and beach belongings in a separate suitcase or bag to prevent waste of time!

Casa Galpy
Day two – first full day:
Early bird and sportive type? Watch sunrise at the top of the Hooiberg (in English it's called the Haystack). The largest hill on the island. If you are lucky you can have a clear view to the main land of Venezuela. Off course you can also have a work out in the private, air conditioned gym of the house.
For normal birds… have breakfast at Bugaloe at Palm Pier. A nice way to discover the beach and environment of Palm Beach without all the tourists around you.
After breakfast walk along side the beach to the Butterfly Farm (in your entrance ticket a guided tour is included). It is so nice to watch young butterflies come out their cocoons in the morning.
Are you and your group in for some shopping? Visit Oranjestad with her fashion stores and souvenir stores and enjoy a lunch at the Suikertuin. In English it's called the Sugar Garden. You can have delicious lunches – even typical Dutch ones – and drinks. A reservation is needed, especially during high season. Of course there are a lot of other restaurants in the city. Feel free to choose the one you like or pass by.
Do you prefer a snorkeling afternoon instead of shopping? Grab your snorkeling gear and drive to Baby Beach. If you are lucky you can see the big sea turtles swimming around you. If you stop on your way to Baby Beach at Zeerovers, you can enjoy a real local lunch with the freshest fish possible! Please keep in mind that Zeerovers is closed on Monday and that it's cash only.
And also this day has come to an end…. After a day full of excitement a relax dinner at the house is recommended. We suggest to have a BBQ at the grill – gas or charcoal, your choice – and enjoy the pool and garden.

Day three – second full day:
Adventure time! Book a Jeep safari for a tour on the 'other side of the island'. No white beaches and Divi trees, but rocks and waves with a bumpy ride in the Jeep! You visit the most hot spots of the island. Also the ones you are not allowed to drive to with your rental car. So are you interested in a visit of the natural bridge, the natural pool, the Indian caves and Ari Kok Natural Park? Book your Jeep safari now (our concierge can help you with)!
Did you choose the 4 or 9 hours Jeep Safari? Depending of your choice there is time left to relax at the pool or at the beach. Beaches nearby are i.e. Arashi Beach, Malmok Beach, Eagle Beach or Palm Beach. Or you can go to Mangel Halto (snorkling near the mangroves) or Baby Beach. It's a bit of a longer drive, but hey you're having holiday…. you can drive as long as you want. Or as long as the island is.
All good things come to an end. And that's also the case with your short break on the island. So enjoy it to the fullest and hire a private chef to prepare dinner for you! The chef comes with a servant and they take care of everything: the groceries for the dinner, the matching drinks, the cooking and even the dishes afterwards. So how relax do you want your vacation to end?
Day four – departure day
Just relax and enjoy the last part of your vacation. Time to recharge for your trip back home. If you have a late flight, go to the beach in the morning and take the cooler with you for breakfast or lunch at the sea. Our check out time is 11 am, but if we don't host any other guests the day of your departure, we can give you a late check out.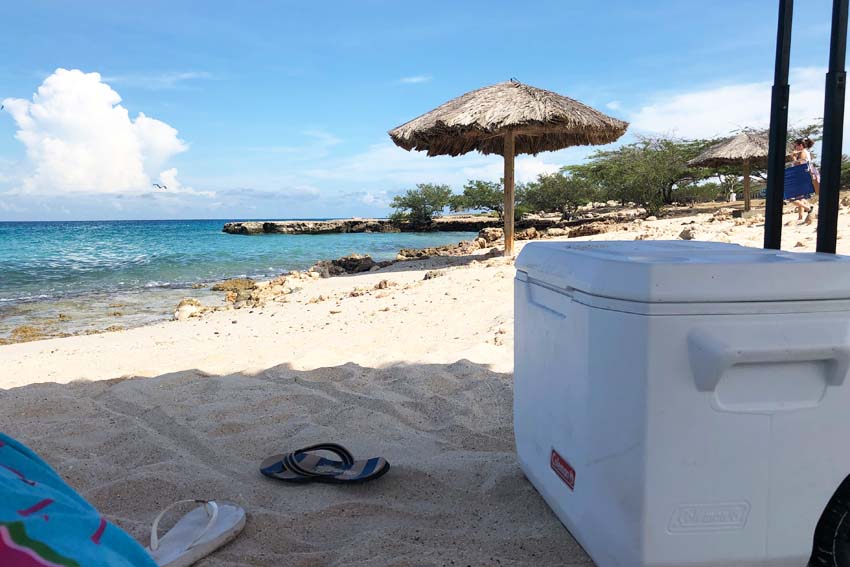 Your short break has come to an end. But you made a lot of memories! And the most important is, you know where to head when you want to go to paradise! Casa Galpy is here to support you and your paradise life at the one happy island Aruba.

Have a safe flight home!

Casa Galpy